A grande maioria dos empresários do Reino Unido acredita que as viagens de negócios são "críticas para a lucratividade das companhia", segundo um estudo encomendado pela American Express (Amex). O estudo dos altos executivos britânicos, feito pela Economist Intelligence Unit para a divisão de pagamentos corporativos da Amex, concluiu que 93% acreditam que as viagens corporativas são fundamentais para seus negócios, enquanto 89% disseram que essas viagens impulsionam as vendas.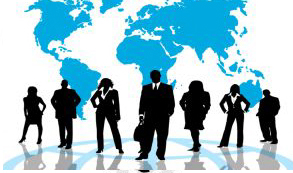 E concluiu também que 89% dos patrões acham que as viagens de negócios eram críticas para reter os atuais clientes no atual clima econômico. Pouco menos que a metade dos executivos pesquisados (48%) dissse que suas empresas estavam fazendo agora mais viagens de negócios que três anos atrás, enquanto outros 21% disseram estar mantendo os níveis anteriores de viagens.
Karen Penney, vice presidente de pagamentos corporativos globais da Amex, disse que "as companhias do Reino Unido identificaram as business travel como um importante catalisador para o crescimento econômico". Entretanto, "a pesquisa mostra que as empresas estão dando uma ênfase estratégica em seus programas de viagens, com foco na redução de custos para maximizar o retorno do investimento", completou Penney.
O estudo também mostra que 91% dos executivos estava viajando todos os meses, enquanto 48% viajavam a negócios todas as semanas. O número de empresas fazendo a maioria de suas viagens dentro do Reino Unido caiu para 20% (de 32% três anos atrás), enquanto que aqueles que fazem suas viagens principalmente para a Europa Ocidental caiu de 41% para 39%. Houve também uma mudança nas viagens para mercados emergentes, particularmente para a China, para onde 7% dos executivos disseram estar efetuando a maioria de suas viagens, contra 0% há três anos atrás.
O relatório, chamado «Business on the move: how globalisation is changing the travel plans of European executive", foi compilado após ouvir 318 altos executivos em toda a Europa, mais uma série de entrevistados com proprietários de empresas e analistas 65% deles baseados no Reino Unido, França e Alemanha e os demais de outros países da Europa Ocidental.
Fuente: Business travel.