---
Contacto
Rocío Estella, estellar@iata.org
Constanza Quiroz, quirozc@iata.org
Tel +56225921270
---
AeroLatinNews (ALN), an IATA news service on Commercial Aviation and Tourism which consists on a Web Site and a Newsletter that from almost 15 years has been sent throughout the work week to the emails of aviation authorities, executives of airlines and airports, professionals from all areas of the aviation and tourism industries and enthusiasts about both subjects.
A study of Lufthansa LAN Technical Training (LLTT), determined that AeroLatinNews is the aviation site most visited by industry executives.
AeroLatinNews Webpage visits reach more than 90, 000 per month, it has more than 50,000 followers between Facebook, Twitter and Linkedin and its Newsletter is daily received by over 11,000 direct subscribers in Latin America, The Caribbean, USA and Spain, becoming an excellent entry point for companies pursuing this markets.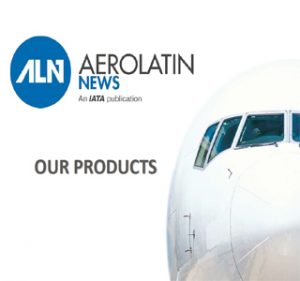 ---
LAYOUTS