Following intensive and fruitful joint team work, Almaty International Airport and Lufthansa Consulting recently finalized their comprehensive master plan
development project. Kazakhstan"™s largest international airport is now on the right track to face the future challenges in its market environment and meets
international safety standards.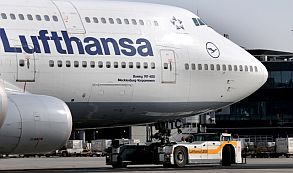 According to the master plan results and the integrated traffic forecast until 2031 and beyond, it will be able to accommodate future growth in terms of passengers, cargo as well as of aircraft movements. During the project which started in November 2011 the aviation experts conducted a market potential analysis and an accurate traffic forecast for
Almaty International Airport.
The consultants also performed a technical and operational infrastructure assessment and delivered the master plan document which also serves as a land-use plan. Lufthansa Consulting developed the infrastructure concept to allocate space to the airport and airfield areas such as, in particular, the existing and new passenger terminal, cargo and maintenance facilities as well as the runway system.
The master plan has been consequently developed in line with international accepted planning and operational performance as well as with safety and security requirements according to international ICAO and IATA standards. Almaty International Airport is the first and the only airport in the CIS having the ICAO Category III navigational aids for the runway for safe air traffic operations.
«Thanks to the fruitful collaboration with experts from Lufthansa Consulting, Almaty International Airport now has settled a road map for the development
of both the airfield and terminal infrastructure, which will be consistently implemented. Our airport will make every effort to meet the growing demands and needs of carriers and their passengers», states Aibol Bekmukhambetov, President of Almaty International Airport.
Today, Almaty International Airport services over 50,000 flights annually, handles more than 4 million passengers every year and cooperates with 40 airlines.
The expected air traffic expansion has an important impact on the economic and social development of Almaty and Kazakhstan as a whole. With the master plan and its successful implementation the airport management will be ready to meet the future capacity demands and to offer efficient services to its clients
and passengers.